The smart u::Lux Switch
The u::Lux Switch is an IP-capable display and operating device in the field of building automation and is connected to the control via Ethernet. Thanks to its standard dimensions, it can be combined with many 55 frame programs. It therefore fits into standard commercial flush-mounted boxes.
The u::Lux Switch is also available as a KNX and digitalSTROM version.
A strong combination - u::Lux Switch & u::Lux AddOn Multisensor!
BRAND NEW - u::Lux Switch & AddOns in stylish ANTHRACITE!
THE intelligent room controller for building automation
Only ONE switch is sufficient to easily operate your entire building technology in a flexible and energy efficient way. Through its high resolution colour graphic display with four haptic keys the u::Lux Switch offers tailor-made opportunities for individual room automation. The modular system of u::Lux for building control remains always variable and open for future expansions. No matter whether you want to replace existing switches or build new ones. u::Lux fits into every outlet with its standard measurements.
Timeless design for elegant interior
Top-quality material of the intelligent room control unit and versatile combination possibilities with different frame colours and shapes guarantee an aesthetic integration of the switch into a harmonious room concept. Thanks to its free designable user interface and the arbitrarily expandable menu structures the elegant u::Lux Switch sets standards for a stylish and simple room control.
Application fields
Smart Building at the push of a button
The advancing mechanisation of buildings places ever higher demands on clear technical building facilities. The flexible system of u::Lux for room operation allows the simple and individual control of your networked building technology. Whether in large office complexes for several thousand employees, in comfortable hotel resorts, public institutions or production halls: The easy integration and quick configuration of the switch saves nerves, time and costs and increases the economic efficiency of your property.
Convenient and clever. The Smart Home
What use is my Smart Home if I'm not able to adjust and operate the networked technology behind it in a simple and intuitive way by myself? With the u::Lux Switch only ONE click is sufficient to easily adapt my home to my rhythm of daily life. Individual scenes at the push of a button ensure your personal feel-good atmosphere wherever and whenever you like. Thanks to the well thought out and economical operation of your intelligent home control through the high resolution colour graphic display of the u::Lux Switch you enhance the security of your own four walls at presence and absence. In addition you permanently save operating costs.
Many functions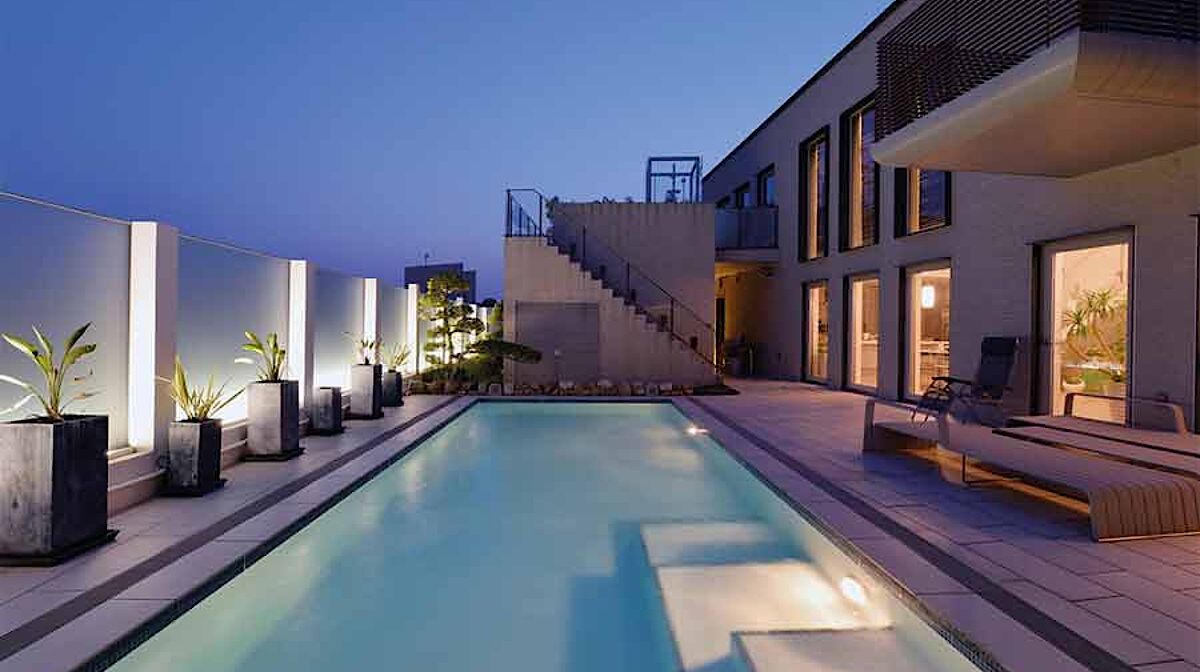 Individual scenes for maximum convenience
Various operating modes such as day- or night mode, summer– or winter operation, detection of presence or absence, support the economical operation of apartments and detached houses as well as the energy efficient management of office complexes, administration buildings and hotel facilities.
Meetings and Presentations
Heat your meeting room timely to a pleasant room temperature, shut down the blinds, prepare the beamer and dim the light: u::Lux creates the ideal ambience for your meeting with only one click. Now you just have to give the presentation on your own.
Create your feel-good atmosphere
Attractive ambience and wonderful relaxing feel-good atmosphere in the entire spa area. With different user-defined scenes the well-deserved rest succeeds at the push of a button – flexible and easy to operate.
Smooth start into the day with u::Lux
Gone are the times when the shrill sound of the alarm clock let us fall out of the bed! With u::Lux you start the day as smoothly as you like: If it's already bright outside the blinds open step by step. Or is it still dark outside? Then the u::Lux Switch wakes you up with dimmed light and soft background music. And while your bathroom is at a pleasant temperature, the coffee machine does its duty in the kitchen. This is what we call a natural awakening with your personalised waking up scene on the u::Lux Switch.
Operating modes
In our highly networked world the differentiated dealing with technical possibilities is becoming increasingly important. The subdivision of home and building control technology into day or night mode, summer or winter operation reduces electric radiation and operating costs to a minimum. Especially in large building complexes with an enormous number of technical components the individual definable operating modes facilitate the daily management of all elements.
Weather and safety mode
Did you forget to close the windows when you left your house? Then a heavy rain shower can quickly cause unpleasant consequences. When you go out just activate the individual absence mode on your u::Lux Switch and prevent expensive long-term damages: connected to the local weather service and equipped with optional sensors all windows will automatically be closed in the event of rain. In case of wind or storm warnings all blinds are raised and the awning is retracted.
Our advantages
High-resolution colour graphic display
4 keys with pressure point and RGB LED'S

Scenes and operating modes
Tailor-made complete solution
Timeless design fits in 55mm standard frames